News
10/01/2019
All




Email Notice for our 2019 Marblehead MYC Bithell VM Cup Regatta on Saturday, October 19, 9:15AM-3:45PM, at historic Redd's Pond in Marblehead MA.




Besides our typical Traditional and High Flyer VM designs, this event will include AMYA American Ms: Classic and Modern M designs. This is to enhance single-fleet for promotion. Marblehead Nautical Chart plaques will be awarded to Top Three each design: VM Traditional (TR) & VM High Flyer (HF) and AM Classic & Modern. Top VM TR Skipper will also receive the perpetual Bithell Memorial Cup for the coming year  




Attached Entry Form has space to sign-up AM models. Attached simplified Redd's Pond Racing Rules will cover AM models as well. Finally, we will have VM# 6 Club Race on Saturday, September 28, as final tune-up. 




Further, this event has Assistant RD, Rick Gates of Nashua NH @ 603-759-5744 for contact purposes noted in the Entry Form. (I will be on travel in the Philippines from September 10 - October 6.) 




Entry Form will soon be posted on MMYC website for our broader outreach to AM skippers by Jack Woods.  







John Snow

VM Fleet Captain 

Marblehead MYC 

978-594-8521
10/01/2019
This year, the Messenger cup Championship Cup is to be awarded to the Highest Finishing Club Member in  the largest Class in the under 40" Fleet.  
  This regatta is open to the owner of any AMYA class boat and membership in AMYA, MMYC or any other club is not required, The fleet is separated into Under 40 " & over 40" OAL for  racing. Each group will sail 3 races, exit the pond & the next group will sail three races & exit the pond. This sequence is repeated throughout the day.  Skippers can participate in both fleets if desired for one registration fee,
1st place awards for the under 40" fleet will be given to the CR914 class, the Dragonflyte 95 class, & the winner of the other remaining 40" class. For the over 40", 1st place awards will be given to the winner if the AMYA M class, traditional VM class & the VM High Flyer class.
Race schedule is Check in 8:30 Until 9:15. Skippers meeting 9:15.  AM racing begins at 10:00 until 12:00. The Included Clam Chowder Hot dog, chips desert etc lunch from 12:00 until 12:30 approx. Racing begins again at 12:45 & ends at 2:45PM..
 Awards as soon as scoring can be completed, est 3:15
Your decision to participate is needed by noon on Friday, the 18th Of October.  Can be sent by mail to Craig Speck, 149 W. Canton St. Boston, MA 02118 or can be e-mailed so   
MMYC.us@gmail.com
 or to 
vig381547@gmail.com
.  It is a preference that your registration be paid early but it can be paid on Sunday morning at the pond with check preferred to aid in registration process. A signed registration form is required before or at Registration. The NOR with registration form on Page 2 & the Sailing Instructions for this fun regatta are attached as word document. If you are unable to open it. let me now by replying & I will send you a pdf  version.
It's a fun regatta for the major wrap up of the season
Craig Speck
PS  The chowder cup Regatta is the day after the annual Bithell Cup regatta for Vintage boats & new this year offers  the inclusion of any other American M boat to the event.
09/19/2019

Member of the Marblehead Model Yacht Club is looking for a Classic or Modern design
with a conventional (non-swing) rig to replace his recently sold Piranha.
Please get in touch with Bill Davis if you have or know of a suitable boat.
Cell: 978-239-7446
Email: willmad@aol.com
09/17/2019
The scheduled EC12 regatta (Harvest Moon) scheduled for this Saturday (09/21) has been cancelled due to a lack of interest and participation.
09/01/2019
M Class Region 1 Championship
The Region 1 Championship will be sailed on Sunday September 15, from 12 to 3.  There is no entry Fee.  To enter the M Region 1 you must be a member of AMYA, have a boat registered in the M Class, and the boat you are sailing must be Registered in the Class.  If necessary you can bring a filled out Registration Form and $7 to the pond for me and sail.  I would also like you to bring your AMYA membership card. 
If you would like to avoid the pondside hassle, you can send me your information and I can pre-check it.
Standley Goodwin, fleet captain
08/21/2019
The Date is Sunday 25, 2019 at Redd's Pond
The Registration fee Is $ 25 and is due at the Pond
Registration begins @ 9:00 with Racing Begins at 10:00.
Racing scheduled to end at 3:30
The NOR  & Registration info is attached.
Since The Registration fee etc is payable at the Event, It would be helpful to expedite the Registration Processs that you fcould bring your signed  registraion form and either a check or the correct cash  ($25) with you. Critical Info to be filled in is your Name, your boat Number, your AMYA Memebr # & your signature.
 Address & contact & other information is not needed if you have sailed with us before and has not changed, A Reminder that  to particiapte you must be a current  AMYA Member & your boat complies with the CR914 class rules, YOU DON'T HAVE TO BE AN MMYC MEMBER BUT WOULD BE GREAT IF YOU HAVE BEEN OR WANT TO JOIN AND NOT HAVE PAID YOUR 2019 DUES TO INCLUDE THEM AT THIS REGATTA. WE HAD A MAJOR EXPENSE IN THE POND TREATMENT AND COULD USE YOUR CONTRIBUTION.
IF YOU ARE COMING, WE NEED YOUR CONFIRMATION BY FRIDAY AT 3:00 PM  SO THAT APPROPRIATE FOOD CAN BE ORDERED FOR THE EVENT.
YOU CAN CONFIRM attendance BY REPLYING TO THIS MESSAGE OR SENDING TEXT MESSAGE TO ME @ 617-650-2342 OR  AN EMAIL TO 
VIG381547@GMAIL.COM

06/17/2019
I watched 914 Racing yesterday and saw that boats were pocking up strands of weed.  The algae is gone.  The pond has not yet been treated.  The Weed grows very fast.  Since treatment is expected soon I felt it prudent to move the M Region 1 to the next available date.which is July 7.
There will be no M Class Sailing this Sunday June 23 unless several members indicate they would like to chance it for a regular race..  The pond might be OK or it might be bad.  Its a gamble.  Let me know if you want to chance a regular 10 am race on next Sunday, the 23rd.
Standley Goodwin
05/17/2019
The Marblehead Model Yacht Club is proud to host the 2019 CR 914 Region 1 regatta at Redd's Pond located in Marblehead, MA.
The NOR & Registration info is attached.
The Key Information for the event follows:
  Eligibility:   
   Must Be 2019 AMYA Member 
which will
     be verified with AMYA
     Skipper must comply with CR914 Eligibilty Rqts. including boat
      Yachts must comply to the CR 914 Class Rules & may be Randomly Checked
      Membership to MMYC is not Required
Date June 30, 2019
Report Time and Check-In – 9:00 A.M
 REGATTA AGENDA
Sunday Jine 30,2019
0930 – Skippers Meeting
1000 – Start for first race
1200 – Lunch will be provided at pond
           Note:
1230 – Start for afternoon heat
1500 – Last race
1530 – AWARDS 1st thru 5th place
ENTRY FEE $25.00   Guests for lunch $10.Send Completed registration form and check made payable to Marblehead Model Yacht Club. Mail to: Craig Speck, 149 West Canton St. Boston , MA 02118. you can E mail committment to registration fee by sending copy of your registration form to vig381547@gmail.com  & then pay it at the regatta. Submission of commitment must be made by June 24th to allow time for verification of the Eligibilty reqts.
Entry Fee includes lunch, beverages, and awards.

Hope that you will be able to attend.
Craig Speck  Secretary & Treasurer , MMYC
Link to the NOR is on the "Racing Information" page.
05/09/2019
The 2019 AMYA Marblehead 50/800 Region1  Championship Regatta will be put on by MMYA located at Redd's Pond in Marblehead, MA on 6/23/2019. 
For this year, there is no Registration fee required and because of half day schedule, there will be no lunch provided. 
The racing schedule & the requirements  for participation are below.
The NOR & registration form are attached.
Racing Schedule
Sunday, June 23rd, 2019 
   As this is a noon start & no Registration fees, participants must bring their own lunch this year.
    11:30 Check In
    12:15 Skippers Meeting
    12:30 Start of 1st Race
    03:30 EST end of Last Race
    Awards to follow
There are however 4 mandatory requirements that must be validated & complied with for this event. These are:
     1. You must be an AMYA 2019 member and have a valid membership for verification. 
     2. You must be a registered member of the AMYA Marblehead 50/800 class & your boat must have  a class sail number on the sails & the boat must comply with the class rules.
     3. This registration must be completed, Signed and sent in or handed in at the event as it will act as your confirmation of compliance to items 1 & 2 as well as with the  MMYC Corinthian Spirit below.
     4.Membership in MMYC is NOT REQUIRED
Registration form is to be completed before start of Racing. You can either send it by mail or E-mail copy of this registration form prior to racing start to Jack Woods or turn it in to The Race Director on the day of the Race.. 
      Jack Woods Info: email badaka67@gmail.com,
 There will be awards for the top 5 boats.
02/16/2019
Members attending the annual meeting unanimously approved a motion by Commodore Biff Martin to allow the sailing of DF95 at Redd's Pond.
It was decided to have them participate on Sundays and Thursday evenings with the CR914 fleet.
A seperate start for each class will occur as well as the DF95 sailors being responsible to score their own races.
10/13/2018
US VMYG VM & V36 Skippers + Local AMYA Skippers,
Redd's Pond Race Week: October 18-21
Pond is at high water depth with no algae or weeds evident to impede sailing. Virtually entire pond can be used by the respective RDs' for a competitive sailing area.  There is still time to register for our Race Week events via:
1) John Snow email (jsnowj@comcast.net) or 978-594-8521 for VMYG V36 Nats (10/18), VMYG VM Nats (10/19) and the MMYC Bithell VM Cup Regatta (10/20 AM).
2) Biff Martin email (biffmartin6@gmail.com) or 978-828-9765 for the AMYA American M Region 1 Regatta (10/20 PM).
3) Craig Speck for the MMYC Chowder Race / Messenger Cup  (Oct 21) at (vig381547@gmail.com) or 617-650-2342. (Craig will also need your AMYA or VMYG boat design plus its size - under 40" or over 40" length.)
If contact by skippers NLT October 17 with RDs above, skippers can pay entry fee and verify their model designs at pond-side same day. In addition, AM Region 1 and Chowder Race regattas include US VMYG VM and V36 designs.
John Snow
978-594-8521
09/20/2018
The Annual Marblehead Model Yacht Club (MMYC)  Chowder Cup Regatta is being held on October 21, 2018 as the last event in the 2018 Race week schedule.
The Chowder  Cup is open to any AMYA class RC sailboats except the very large ones I.e. Wheelers, J boats etc.
The fleet is separated into 2 divisions ( under 40" & over 40" LOA).  Separate starts for the divisions are used. The under 40"  will start first &  race 3 races, then the over 40" division will start & race 3 races. This sequence will continue thru  the day.  Skippers my chose to race in both divisions for  the one registration fee.
 Registration is $25. Note the request in the NOR for your notification of attendance is due by October 17, 2018.  Fee can be paid on arrival at the pond.
An amended NOR for the regatta is attached for your reference.
Craig Speck 
Secretary Treasurer MMYC
617-650-2342
09/17/2018
Please use this corrected email for RED highlighted NOR Change involving addition of AMYA AM Region 1 Regatta plus an earlier period for our US VMYG Bithell VM Cup Regatta Saturday (10/20) during Race Week at Redd's Pond.
John Snow
We are adding 2018 American M (AM) Region 1 Championship on 10/20 Saturday PM as part of MMYC/US VMYG Race Week activity. Talking with Biff, we agreed to this as the MMYC make-up event for earlier 2018 AM Region 1 Regatta cancellation. Per NOR below, AM Regatta 12:45-4:15PM Saturday; Bithell VM Cup Regatta 8:15-11:45 AM.
I am also still eliciting volunteers for our Race Week's activities.
AMYA AM Region 1 Championship w/four M designs groupings for awards:
Traditional and High Flyer VMs
Classic Ms (earlier AMYA Ms)
Modern Ms (latest AMYA Ms)  
Pond Sign-up with $15 fee on Oct 20 to Biff Martin as RD.  
Reminder of your Race Week sign-up by Oct 17 plus VM Club Race (tune-up) next Saturday, Sep 22, as tune-up. Check MMYC Website as well.   ........   John
2018 Redd's Pond Race Week NOR (October 18-21) Update 
(Changes in RED) 
US VMYG V36 Skippers National Championship 10/18: 
Check-In Thursday 9AM; Racing 9:30AM-Noon / 1:00-3:45PM 
US VMYG VM Skippers National Championship 10/19: 
Check-In Friday 9AM; Racing 9:30AM-Noon / 1:00-3:45PM 
MMYC 11th Bithell Cup VM Regatta 10/20 AM: 
Check-In Saturday 8:15AM; Racing 8:30-11:45AM
(Traditional & High Flyer VMs) 
AMYA Region 1 American M (AM) Championship 10/20 PM: 
Check-In Saturday 12:45PM; Racing 1:00-4:15PM
(Pond Sign-up & $15 Entry / VMs, Classic Ms & Modern Ms) 
Biff Martin RD @ 978-828-9765 & biiffmartin6@gmail.com
AMYA/MMYC + V36/VMs Chowder Race Regatta 10/21: 
Check-In Sunday 8AM; Messenger Cup Racing 9:30–Noon / 12:30-3:00PM
(Over 40-Inch & Under 40-Inch Fleets)
09/14/2018
From Standley Goodwin:
Because of Pond and weather conditions, we have only sailed the Duncan Dana Cup.  Now we can finally resume sailing.  Using currently available dates, I have made up a schedule.  It involves two Saturday afternoon races which are joint races with the American M.
Race 1.  April 22  Duncan Dana (Already Sailed)
Race 2.  Sept. 2 Chandler Hovey
Race 3   Sept. 8  Saturday afternoon 1;00, Joint with American M.
Race 4   Sept 16 M Class Region 1.  Sunday afternoon starting at noon.  Entry $15. No lunch, ( Fee will be collected at the Pond by Standley)
Race 5   Sept  30  Dexter Goodwin
Race 6   Oct  6  Saturday  afternoon 1:00.  Joint with American M.
Race 7   Oct  14  Roy Clough 
The M Class Region 1 Regatta will be sailed on Sunday September 16 starting at 12:00.  Sailing will continue to 3:30 or 4:00.  To minimize the entry fee,no lunch will be served.  It will also be counted in the M Class Season's Championship.
Note other race Dates
Updated NOR for reference attached. 
Craig Speck on Behalf of Standley Goodwin
05/04/2018
"In the two weeks since we last sailed a severe algae problem has developed.  Even the 914's are having problems.  The pond is not currently raceable by modern M's.  As a result the Dexter Goodwin Cup race this Sunday is being postponed.  There will be no M Class Racing this Sunday.
The Dexter Goodwin Cup will be rescheduled in an open date after the algae condition has cleared.", from Stan Goodwin
04/07/2018
"Pond Clean Up Successful" MMYC racing is on
Five hardy sailors worked to  get the marks in, trim brush etc along the walkway and get  the racing support materials ready for the start of the racing season tomorrow at 10:00 by the CR 914 class.
We now have a flag pole at the club house and will officially open the season with the club flag raising at 10:00 tomorrow.
Looks like weather will be okay .
Thanks to Tom Hayden, Jack Woods. Bill Hooper, Biff martin for their  time and effort.
Craig Speck, Secretary/Treasurer MMYC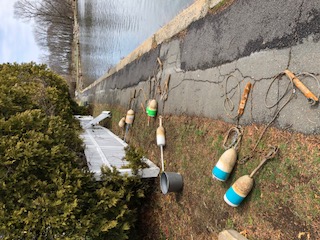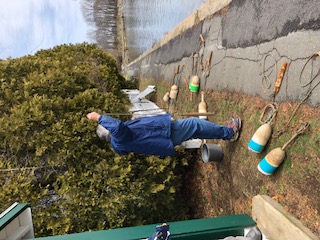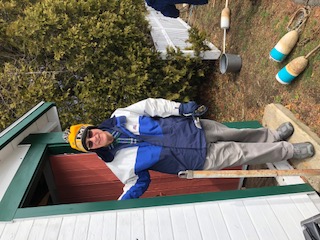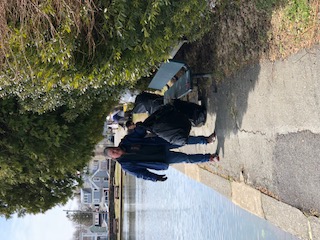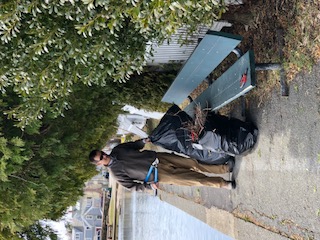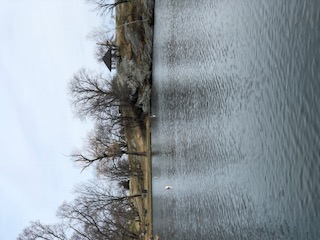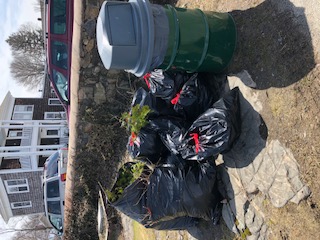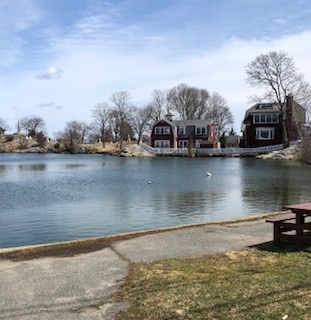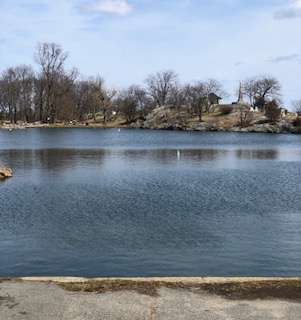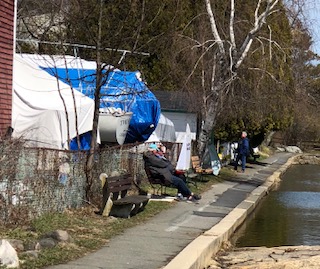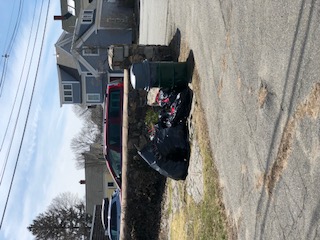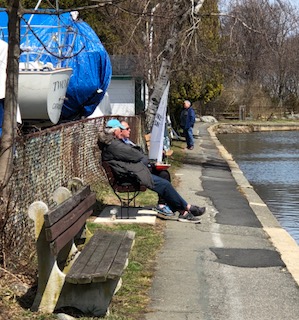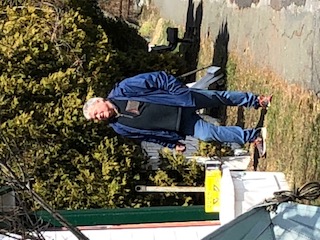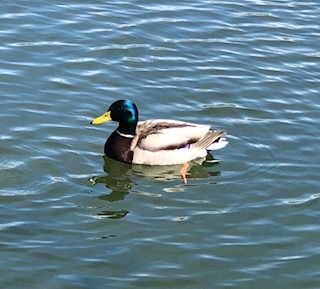 03/27/2018
A pond cleanup work party  has been Scheduled for Saturday, April 7th beginning at 10:00 AM;  Length of time depends on the number pf people that attend but estimated at 2 to 4 hrs.
The work entails raking, removal of trash, animal droppings, trimming of any plant growth that impedes use of the walking areas and paths, removal of  reachable trash in the pond, clean up and installation of the racing marks, getting the rescue boat cleaned and in position for use, Cleaning out the clubhouse area and organizing materials and equipment to support the racing which starts on the 8th, etc.
Since we all benefit from having the pond in good shape, we hope that you will come to the event for whatever time you can commit  in order to share the workload which will shorten the time for us all!
Should you be able to come, yard tools, Rakes, Brush and  branch/plant clippers, shovels, etc are needed. 
Please plan to attend and we look forward to getting the 2018 season Underway with a pond & surrounding area in a condition that we all can be proud of>

On Behalf of the Executive Committee & the MMYC Fleet Captains,  
 We Look forward to seeing you at the Pond on Saturday. April 7th at 10:00 AM ! 
Craig Speck
Secretary & Treasurer, MMYC
01/11/2018
Click for Annual Meeting information
12/21/2018
Commodore Biff Martin announces that the 2018 CR914 Nationals will be hosted by the Marblehead Model Yacht Club on August 24, 25, and 26.
This is a large undertaking as well as an opportunity to showcase our club. The club will need the help of many members to put on a first class regatta and welcomes input and ideas now, as the planning commences.
11/16/2017
An American Marblehead Class web site has been established and it is in it's infancy.
There is now a live button for sailors to join the class

or sign up for a future newsletter, etc.  The regions where Marblehead are sailed will be able to send 
their content in to be posted.  The AMYA membership will be notified of the website in Biff's next
class report in the magazine & more details to be provided.
Web site is:
09/25/2017
The 2017 traditional fall Chowder Fest Regatta will take place on Sunday, October 22nd, 2017. starting with Skippers meeting at 9:15 AM witth races ending at 3:00 PM.
This event is open to all AMYA model classes except for the large size boats such as the J boat, Wheeler , etc. The fleet is divided into two fleets ( Under 40" & Over 40") for racing.  The Registration fee is $25 which includes  a lunch of Home Made Clam Chowder,  baked beans and franks, beverages and desert for lunch. Lunch for guests is an additional $10 each if desired.
This is a fun regatta and a great way to wrap up the season. For those of you who race Vintage Marblehead boats, the Annual Bickell Cup regatta is also being held the same weekend on Saturday. October 21st. A  separate NOR has been sent out by John Snow. Should you not have received that NOR, let me know and I will send you one via Email.
The Registration form for the Chowder Cup is Attached.
Craig Speck
Secretary/Treasurer  MMYC
speckjc@verizon,net
06/26/2017
All V36 & VM Skippers,

The US VMYG 2017 V36-VM National Championship Regatta venue has been changed to Redd's Pond in Marblehead given excessive weeds problem at Sandy Pond, Nashua. Event will still be held on July 14-16 weekend. Thus, it will now be co- sponsored by US VMYG and the Marblehead MYC, given full support from Commodore Biff Martin. We already have 10 skippers signed-up, with seven from outside New England. As such, we now need our local cadre of skippers to submit the attached NOR by July 12 which has been revised to reflect the Redd's Pond venue. 

Note: Redd's Pond has minimal weeds and is due to be treated shortly to address weeds for the next two-year period. 
For those having lodging reservations in Nashua area, the NOR has the Marblehead Chamber of Commerce website to assist in identifying Marblehead area accommodations. I also plan to send out hardcopy list of lodging establishments tomorrow after checking with the Chamber of Commerce office today.    

We look forward to seeing you in July and feel free to share the revised NOR with other modelers. This NOR will soon be posted on the following websites: www.facebook/MarbleheadModelYachtClub and www.usvmyg.org
John Snow
V36/VM Regatta Director 
978-594-8521
05/08/2017
All V36 & VM Model Yacht Skippers,

US VMYG 2017 V36 - VM National Championship Regatta will be held July 14-16 at Sandy Pond in Nashua, NH. It is co- sponsored with US VMYG by the new Nashua MYC under lead of Rick Gates with pro-active support of the Nashua City Parks & Recreation Division. We do anticipate local excitement as first-ever MYC-hosted national model yachting event within the City. 
The NOR / Entry Package is attached having July 12 deadline for submission of skippers' entries.  Note pond has sandy bottom with wade-in launching and retrieval of racing models from an accessible and path-surrounded shoreline. Thus, please consider bringing extra pair of sneakers and socks or set of short waders. There will be lunches for participants on Saturday and Sunday.
We look forward to seeing you in July and feel free to share the NOR with other modelers. NOR will soon be posted on the following websites:  www.nashuamodelyachtclub and www.usvmyg.org
John Snow
National Regatta Director 
978-594-8521
04/02/2017
Six members showed up to clear the pond of debris and to set the marks on Saturday.
At the end of the day the pond was race ready and also had new windward and leeward gates installed.
Thanks to Biff Martin, Jack Collins, Tom Hayden, Rick Gates, John Snow, and Jack Woods for showing up.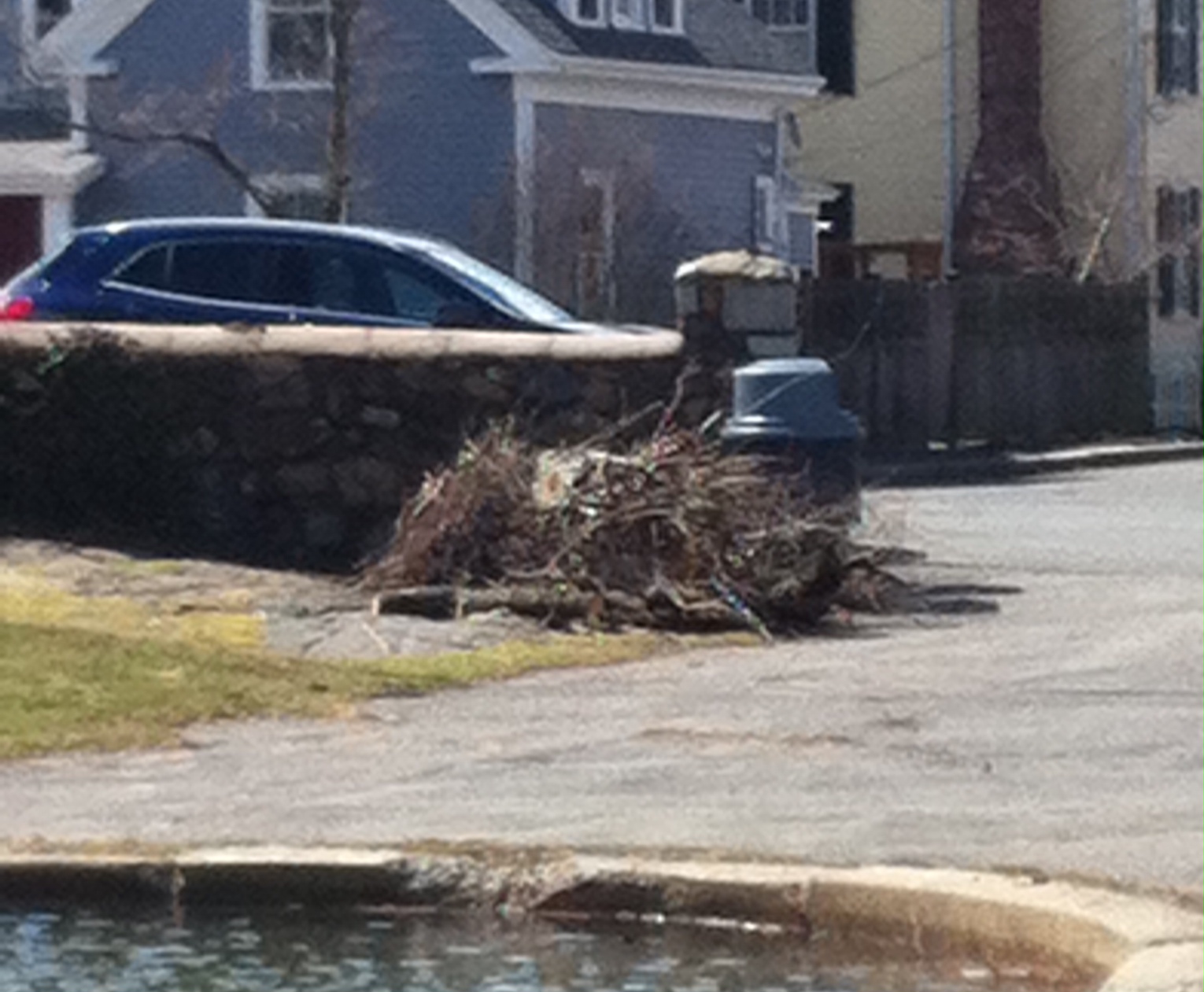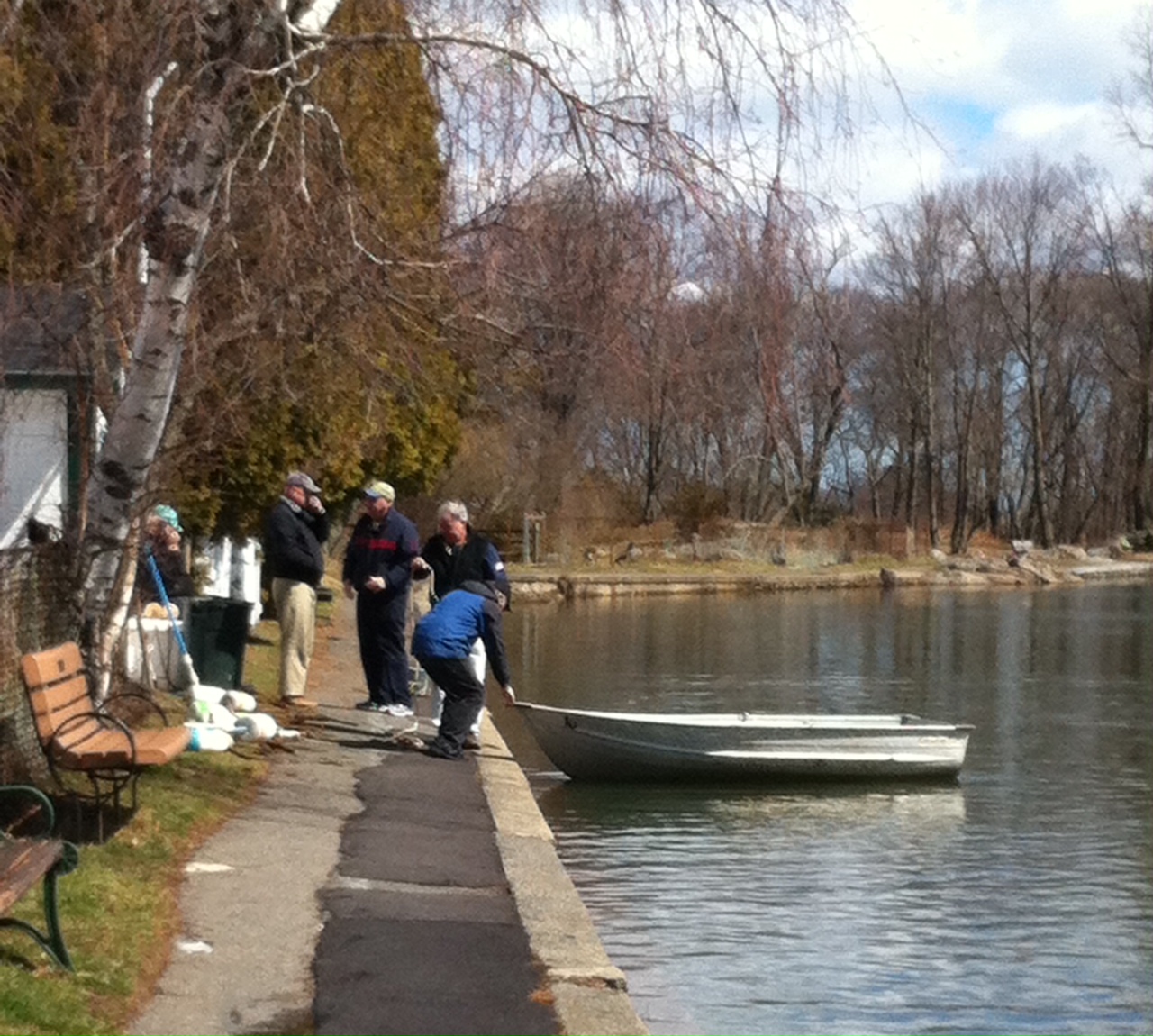 03/31/2017
Subject: Pond Clean UP Work Party Rescheduled To Sunday April 2nd
Due to the weather forecast for Saturday and the significantly improved conditions for Sunday, The Pond Cleanup Activity is rescheduled to this Sunday April 2nd at 10:00 AM.
Volunteers are needed to work on the cleanup & installation of the Racing Marks, removal of trash in the pond, trimming and clean up of the areas along the walk and club house.
Hope that many of you can come as the more people that come, the quicker we can get ready for the start of this years racing next weekend.
Craig Speck & Biff MArtin
03/27/2017
For all members and racers, it is time to clean up the pond and it's surroundings as well as to clean and install the racing buoys in prep for the April 9th 1st race for the CR914 class.
In order to complete this work, Volunteers are needed to help in the pond clean up.
If you have yard tools, shrub clippers or other appropriate tools, please bring them with you.
MMYC Redd's Pond Cleanup Work Party to ready the Pond for Racing
Saturday, April 1st, 2017
10:00 AM until ????
Please plan to participate if at all possible as the more hands we have,
the sooner the cleanup will be completed.
Craig Speck
Secretary Treasurer MMYC
09/20/2016
VM Skippers
Attached is the NOR / Entry Form for our ninth annual "Bill Bithell" Memorial VM Cup Regatta at historic Redd's Pond in Marblehead, MA. It is Saturday on October 15; Skippers Meeting at 11:45AM with racing Noon to 3:30PM. There will be single fleet of both Traditional (1930-1945) and High Flyer (1946-1970) VM designs. They will be scored separately for awards to "top three" skippers in each design category.
Note: VM Club Race #7 is Saturday, October 8. It should be used as tune-up given full weekend of racing. October 15 is Bithell VM Cup followed by annual October 16 Chowder Race on Sunday, October 16, which includes VM models.
John Snow
Marblehead MYC
VM Fleet Captain
978-594-8521
2016 Bill Bithell NOR/Entry Form
08/18/2016
Subject: Common Situation Regarding Buoy Room in MMYC Racing Fleets
This Article from the July/August Sailing World is one of the best examples and easiest explanations of who would be DSQ'd that I have seen. The two Common Situations that occur at our mark roundings in the article occur frequently during our racing.
They are instructional and perhaps create a better understanding of the rules.
They did not mention the distance of the buoy Zone for entering the circle which turns on the buoy room reqts is 4 boat lengths for RC Racing as stated in Appendix E of the Us Sailing racing rules. 4 boat lengths does not sound like much but in order to visualize it better, for a Marblehead 50/800, that is 200 inches or 16,7 Feet, ( about the length of many of the mnivans of today)
Much longer than many of us naturally think.
I am putting this out as many of our club members may be sailing in some of the upcoming major regattas at either our club or other clubs and due to the close racing, who has or doesn't have buoy room will frequently arrise.
WIshing you all good sailing as we enter the latter portion of our season.
Craig Speck
Secretary Treasure, MMYC
07/24/2016
Save the Dates Regatta events for all classes
Seems like the season is flying by as August is almost here. This is a listing of events both at MMYC as well as at other nearby locations for boat classes that are sailed by MMYC . This is provided for possible planning and participating by our members and for other club members who support our events.
For all CR914 racers, Please note the National Championship Date has changed from OCT dates as shown on Our published race schedule. It is now scheduled for September 17-18 at Queenstown, MD.
Regatta and Championships August to November 2016
Aug. 5-7
EC-12 & J's Mystic Race week
Mystic, CT
Sep. 3*
EC-12 Minuteman Interclub Race
MMYC vs Minuteman
Needham, MA
Sep. 10
CR914 Region One Championship Regatta
Dry Pants Model Yacht Club
Deep River , CT
Sep 10-11
EC- 12 Tilighman Island regatta
Maryland
Sep 17-18
CR 914 Nationals
Queenstown. MD
Sep 23- 25
VM & VM-HF Nationals
Spring Lake, NJ
Oct 15
VM & VM-HF Bill Bithell Cup
MMYC, Marblehead, MA
Oct 16
All Classes ( under 40' and over40") Chowder Cup
MMYC, Marblehead, MA
For the EC-12 class, we need at least 4 boats form our club to participate in this as 4 members from Minuteman attended the event at Marblehead.
This is an opportunity to keep EC-12 class healthy at both clubs.
05/25/2016
American M 2016 National Championship Regatta NOR and Sailing Instructions
Special Notice To: ALL American M Class Registered Members
As the founding initial members of the American M Class, we thank you for your support to make this class a reality.
Marblehead Model Yacht Club is pleased to Announce the 2016 AMYA American M Class National Championship Regatta. The event is being held at Historic Redd's Pond (The birthplace of the Marblehead 50/800 class) which is located in Marblehead, MA.
This is the second year for the AMYA American M class which is designed to promote the racing of ALL Marblehead 50/800 models from the Vintage M's to today's versions. Participants must be Current AMYA members but do not need to be a registered member of the class. The class Membership cost is one time fee of $7 to register boats and we encourage boat owners to join as there is strength in number of members for AMYA Recognition.
There are four defined divisions with Awards for this Regatta which are:
Traditional M ( Vintage M) 1st and 2nd Place
High Flyer ( Vintage M-HF) 1st and 2nd Place
Classic ( Marbleheads designed after 1980 until 1995) 1st, 2nd, and 3rd places
International M (boats designed after 1995) but must comply to class minimum hull weight and maximum draft reqts. in the American M class rules on the AMYA website.
1st and 2nd place
There is not an award for the overall fleet winner as the intent of this class is to encourage the sailing of all Marblehead 50/800 boats.
At the conclusion of the racing, Awards for each of the four divisions will made based on the
total points for only the boats in that division.
The NOR and Registration Information is attached with key info summarized below
Friday June 24th
Free sail Practice
12:00 to 3:30 PM
Saturday June 25th
8:30 AM to 9:15 AM check in
9:30 AM Skippers Meeting
10:00 AM Start for first Race
12:00 PM Lunch at Pond
12:45 PM Start for Afternoon Races
3:00 PM Last Race
Sunday June 26th
9:30 AM Skippers Meeting
10:00 AM Start for First Race
12:00 PM Lunch at Pond
12:45 PM Start for Afternoon Races
3:00 PM Last Race
3:15 PM Awards
Registration information is on the attached NOR.
Please note that entries are limited to 20 boats so if you are planning to come,it would be wise to register early. You may confirm your attendance by e-mail to either John Skerry scanocean@aol.com or Craig Speck speckjc@verizon.net . Then send in your registration form with payment as shown on the NOR to address indicated in the NOR. Please be sure to incorporate your sail number and boat design if you know it on the form.
Look forward to seeing many of you at this event.
Craig Speck
Secretary & Treasurer
speckjc@veriizon.net


04/28/2016
Subject: Thursday Nights Sailing is Back
Norm LeBlanc and others are organizing as opportunity for Thursday night practice racing and tune up for those who are interested.
His note is below. If you are inteterested and plan to attend,please let Norm or Biff know via e-mail or phone.
Contact Info:
Biff Martin biffmartin6@gmail.com, 978-828 -9765
Norm LeBLanc normsailing@gmail.com 617-834-7560
You can also reply to this message to show your interest and I will forward to above. However, forwarding may not occur in timely fashion as I don't monitor this e-mail automatically.
Norm's message follows:

---------- Forwarded message ----------
From: Norm LeBlanc <normsailing@gmail.com>
Date: Fri, Apr 29, 2016 at 12:04 PM
Craig, I met with Biff this am, Thursday nite sailing for all new comers, including myself for learning and rigging tricks. I will show weather pending Thursday night and hopefully others will come to teach/train new and potential sailors to our group.
Kindly post,
04/26/2016
Subject: Central Park Model Yacht Centennial Celebration event Photos
Photos taken by Jim Flach at the April 23rd event have been posted to his website.
https://regatta.smugmug.com/2016-CPMYC-100th-Anniversary/
They are excellent and fun to look at . The event was well attended and the photos of the variety of boats from the past are remarkable.
Enjoy
Craig Speck
PS: Our club Member Andy Abrahamson attended the event and has taken photos as well and will be posted on his website in the near future
04/26/2016
Subject: Revison #9 of MMYC Racing Calendar to Reflect Rescheduled EC-12 Race #1
Calendar is attached.
Porta Potty has Arrived
April 30th, EC-12 Newport Regatta at Newport, RI
Next Club Race 5/1 Dexter Goodwin MArblehead M50/800
Additional Races in May
May 8 CR914 Red Robin #1
May 14 American # 2
May 15 Red Robin # 4
May 21 Vintage M # 2
May 22 American M Region 1 Championship
May 28 EC-12 Inter-Club Minuteman Series # 1
May 29 CR914 Red Robin # 5 (Series End Must have sailed 3 of 5 races for series Award Consideration
Craig Speck
Secretary Treasurer
MMYC
03/26/2016
There was a good turnout for the work party and much was accomplished. A tremendous amount of growth along the path was cut back and disposed of.
All the marks are now in place and ready for racing to begin.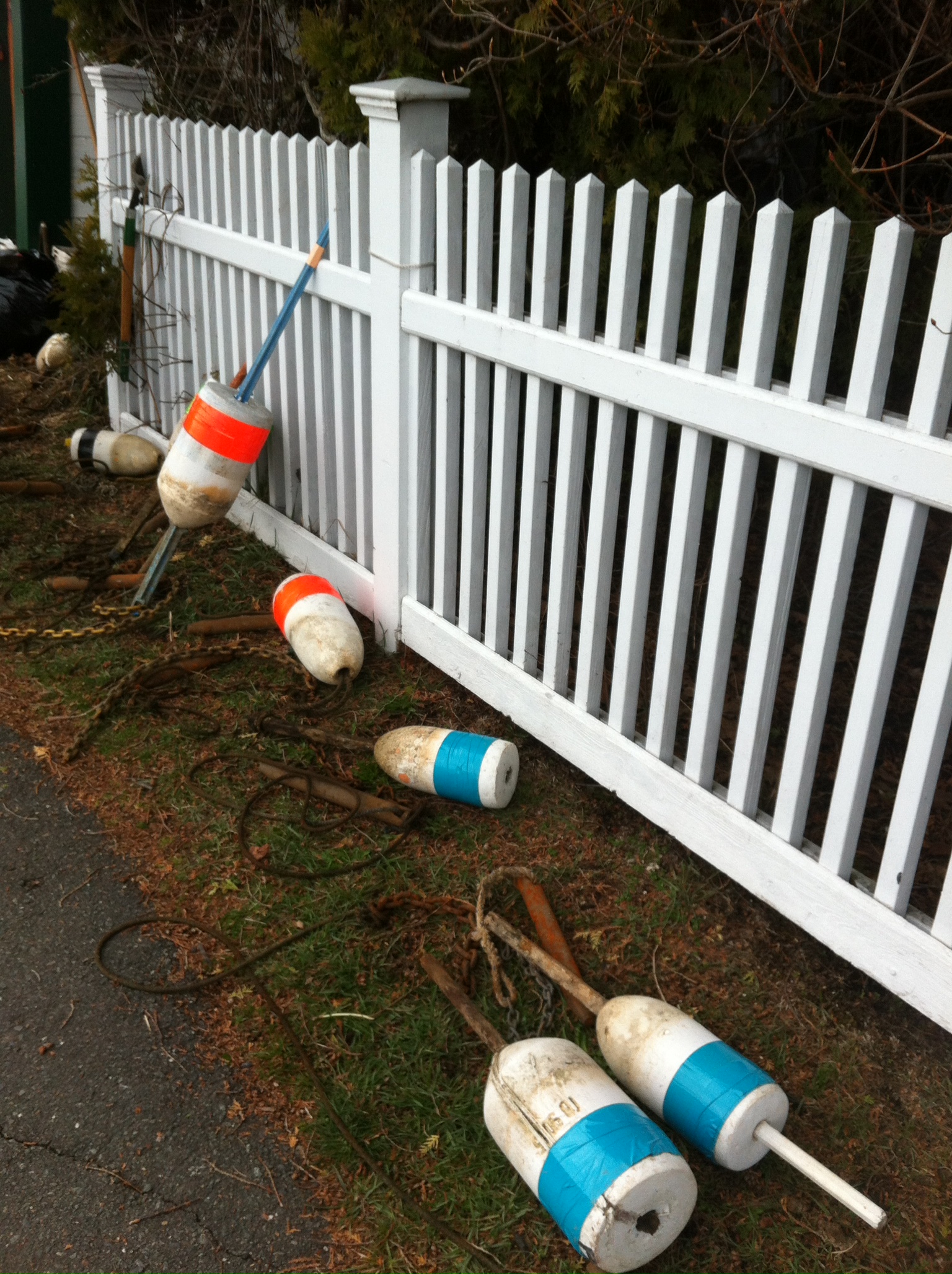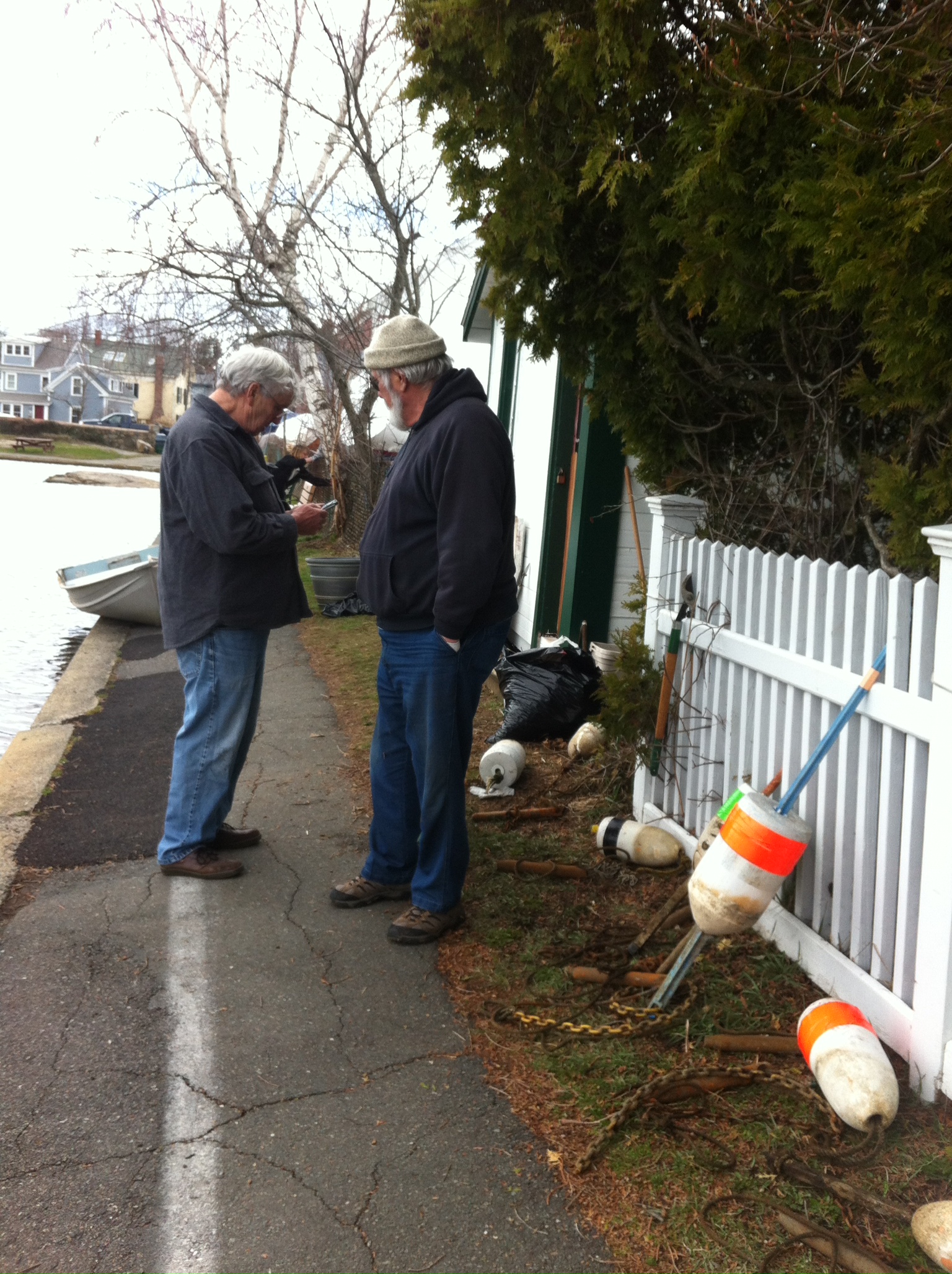 03/21/2016
Subject: MMYC Pre the Racing Season Start Clean up Event Followup Sat March 26, 10:00 AM
There has been response to prior e-mail about the need for assistance in getting the Pond, the racing buoys, tand the grounds that we all use when racing ready for the beginning of the Season that a work party event has been scheduled for this Saturday, the 26th of March at 10:00 AM.
A big turnout will make it easier for everyone. The main goals are to clean up the winter detritus and trim up the sidewalk areas, benches, trees and brush as required and to prep and install the racing marks etc.
We will need small branch and med brush clippers, weed cutters, trash bags, cleaning/scraping materials for the buoys as well as booms etc and it would be great if you are coming and have any of these to bring them with you.
We hope you can come as it is an opportunity to get the club up and running for the season while renewing your contact with other members.
Look forward to seeing you
Craig Speck
03/19/2016
Subject: Racing Season Begins in 14 Days Help is urgently Required
The 2016 Racing Season begins on Sunday April 3rd with the 1st race for CR914 class.
In order to start racing there is a variety of things that must be prepared prior to the first race day.
As the MMYC is a volunteer based organization, the success of it is dependent on member participation not only by racing but also by contributing time to assist in the work needed to maintain and prepare the club for the upcoming season.
Help is urgently needed to get the race buoys checked out, cleaned and installed in the pond. As preparing and running the race events is the responsibility of the fleet captains, we need one of them ( not the executive committee) to organize and obtain the resources to clean, prep and install the racing marks in the pond before the 1st race of the season. In addition the rowboat must be cleaned and made ready for use to install the buoys. Please contact your fleet captain or one of the contacts below, to volunteer for this first urgent need.
As the season progresses there is an expectation that all members consider contributing time to assist in the activities to maintain the facilities (Cleaning and trimming the walkways, boat, clubhouse), to run or score club race days , to assist in the running ( including scoring, course monitoring if needed, etc) of the major events including the non race activities such as breakfast, lunch, beverages, dinner location if needed, setup for the event as required.
There is an aggressive race schedule this year with several open events where people come form other clubs and locations. For the club to be successful and provide the level an frequency of our events, we need every member involved in the operation of the club.
EC12 Rick Gates
VIntage Marblehead John Snow
Marblehead 50/800 Standley Goodwin
American Marblehead Biff MArtin*
CR 914 Biff MArtin*
J Class Biff Martin*
* Biff is not available for this first need due to other commitments
Looking forward to a successful year.
The Executive Committee
02/21/2016
02/21/2016
Biff reports that the pond is 3/4 clear of ice, just a scim layer.
He and Standley think there will be early March sailing.
01/09/2016
The annual meeting for the Marblehead Model Yacht Club will be held on Saturday the 16th at 1:00 pm.
It will be held in the downstairs conference room of the Marblehead Library.
The address is:
235 Pleasant Street
Marblehead, MA 01945
Phone: 781-631-1481
If you have any thoughts for the agenda please contact Biff Martin at biffmartin6@gmail.com or at 978-828-9765
03/14/2015 At the annual meeting of the MMYC all the proposed changes to the club's By-Laws were accepted with some changes to the wording. Once the revised By-Laws are received they will be posted on this site for all to review.
Also approved by those in attendence was the unanimous acceptance of a small historic building to be used as a clubhouse. The 12X12 foot structure was once situated near Devereaux Beach in Marblehead and was one of many used as a summer getaway. It is one of only a few remaining. The club allocated a modest amount of money to put into the structure and volunteers will be needed to get it ready.
More details and pictures will follow as this project evolves.
03/18/2015 John Skerry forwarded a link from Ray Seta (AMYA President) of the 2015 IRSA Radio Sailing Case Book, see link below:
http://radiosailing.org/documents/category/232-reports?download=257:irsa-radio-sailing-call-book
03/29/2015 CR 914 "Red Robin #1" was not sailed due to the pond still being fully iced over.
04/12/2015 Race results
Race results can be accessed by clicking on "Racing Information" on the home page. At the bottom of the left side under "Racing Results" the classes sailed will be listed and after clicking each you will go to the page/s.
Eventually it would be nice to have pictures, videos and more details for each days races. Bring a spouse, friend or offspring and have them take some pics!
05/13/2015 David Creed forwarded me a couple of pictures of his new Marblehead "Carbon Cracker." Dave is a good source for fins, rudders, and ballast.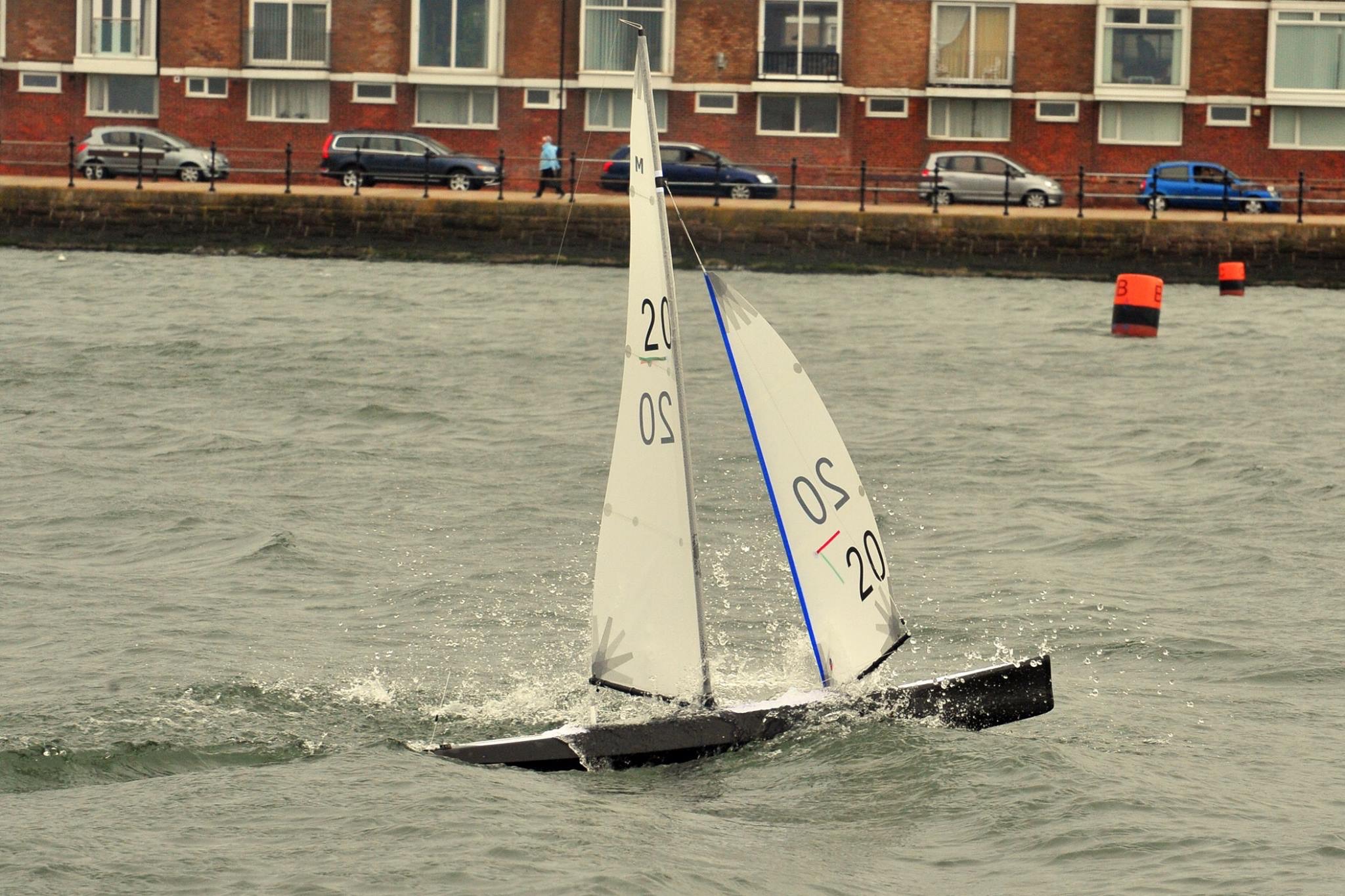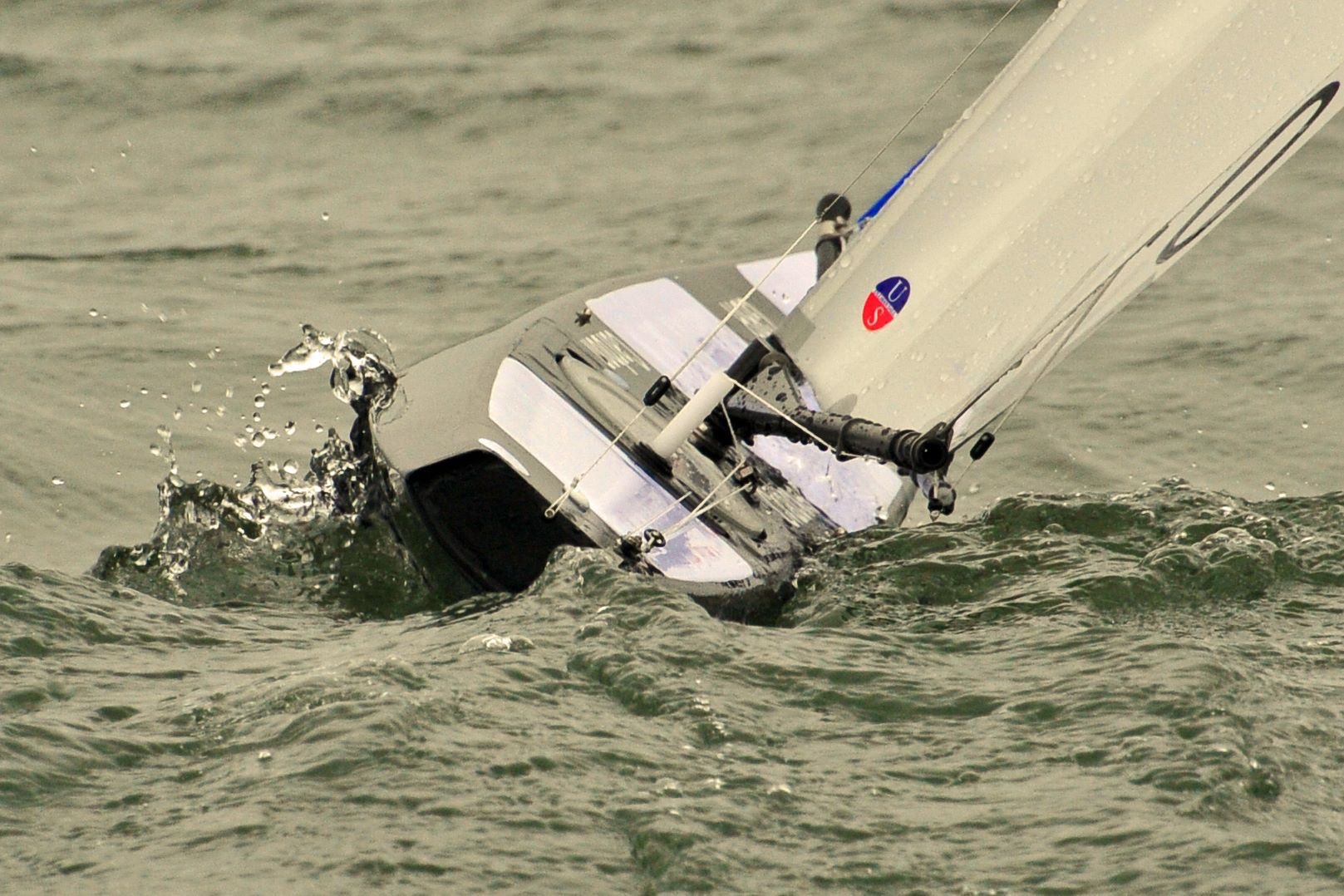 06/08/2015: "Marblehead Model Yacht Club is hosting the Region 1 Championships regatta on Sunday, June 28, 2015. It looks like we will be having several boats from Dry Pants Yacht Club as well as potentionally from some other clubs. In preparing for the regatta, we need to get indications from you if you are going to attend as early as possible. The Notice of Race including the registration form is attached.
The fee for the regatta is $25 which includes lunch, beverages and awards.
Look forward to seeing you at the regatta."
Craig Speck for Biff Martin, Class Fleet Captain